About Musica Academy, Yamaha Music School
Mission Statement
We believe everyone has the ability to learn, play, create, and share music. We strive to provide an environment where students can create and enjoy music. Success in Music, Success in Life!


Yamaha Music Education System
The philosophy of Yamaha Music Education is based on the belief that everyone has the potential to develop musicality. We believe that everyone has the capacity to create, perform and enjoy one's own music, and through this joy of music we can all enjoy an enriched life. The four main characteristics of the Yamaha Music Education System are:
Timely Education
Group Lessons
Comprehensive Musical Training
Systematic Approach

Musica Academy's Philosophy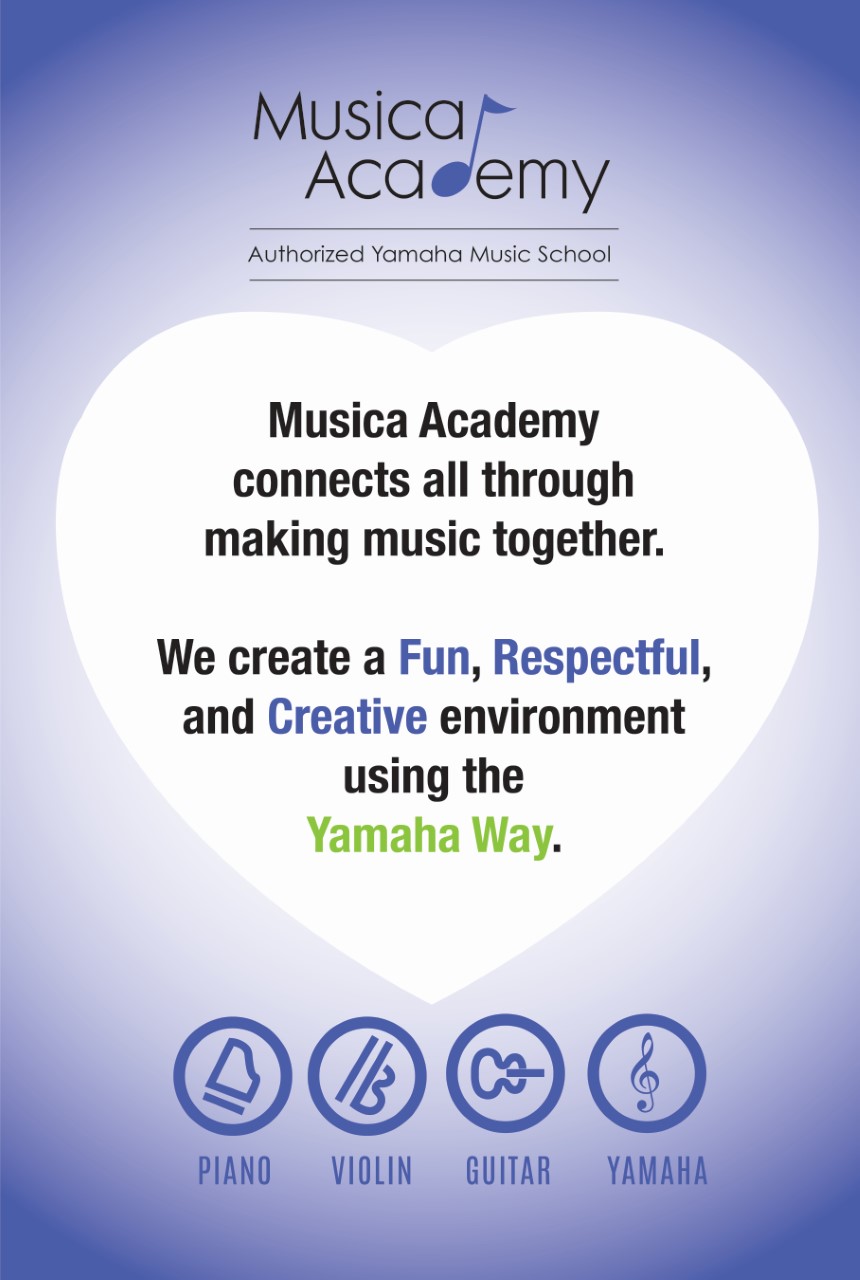 Music is for everyone – Everyone has the ability to learn music, no matter what age. That is why Musica Academy provides lessons for all ages.
Music is meant to be enjoyed – Yamaha classes provide a fun learning environment to allow students to enjoy music as it can stimulate their musical mind.
Music Education at your footstep – With our two convenient locations in SW and NW of Calgary, Musica Academy is dedicated to ensuring a professional environment for students. We also provide free interviews and demo classes.
For more information, please contact our music school closest to you!